THE EASIEST WAY TO SELL ONLINE PERFUMERY, WITHOUT COMPLICATIONS.
Are you interested in selling our products without the need to invest in a powerful stock? You may be interested in starting a perfumery business online but you don't know how. Discover the solution Engel & Partner and start a new business online with the help of our partial or whole drop shipping service.
Nova Engel, a leader company
Nova Engel is a Perfumery and Beauty leader company in Europe that offers a Drop shipping service for perfumes, cosmetics, hair care and sunglasses by with which most of our clients are getting good results.
This tool will allow you to develop an activity with strong added value, without worrying about product purchase, stock or Logistics management.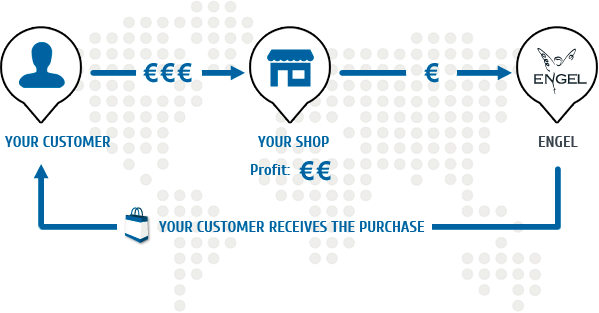 Your customers buy...
...the products you offer.

You send us the request
...and we prepare the package.

We deliver the package
...on your behalf.
Drop shipping is a retail method in which you don't need to keep products in stock. Instead, you partner with a wholesale supplier that stocks its own inventory - you transfer customer orders and shipment details to them, and they ship the goods directly to the customer. The biggest benefit of drop shipping is you don't have to worry about fulfillment or inventory issues.
What are the advantages of Drop shipping?
We can offer products on e-commerce or conventional trade.
Heavy financial and capital investment are not required.
Investment in storage logistics is not needed.
Orders are processed within 24-48 hrs at national level and between 3-6 days international.
Neither financial burden nor entrepreneurical risk.
Updated catalogue, latest news.
Different payment methods and Logistics adaptive capacity.
One of our main objectives is to help our collaborators settle down their online shop,
thanks to the experience we have acquired in e-commerce and the High quality perfumery fields, a wide range of products in stock, more than 20.000 references, over 500 prestigious brands. Also we are connecting you with external collaborators that will provide the necessary services for the start-up of your business in the following areas:
Web design.
Graphic design.
Programming.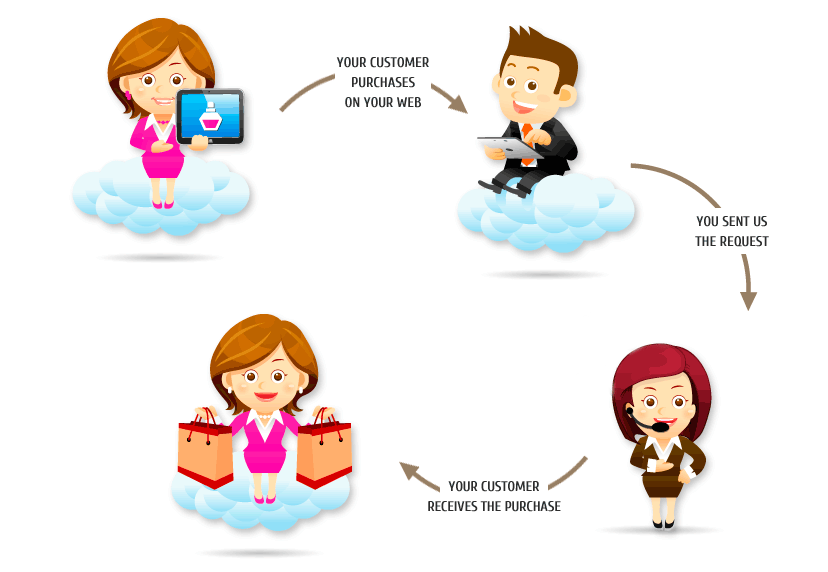 See Drop shipping sample:
Choose among the following options:
1. WE HELP YOU CREATE YOUR ONLINE SHOP INTEGRATED TO OUR DROPSHIPPING MODULE.
We can connect you to external colaborators to develop your project proposal from the start, creating your beauty website and integrating it to our drop shipping platform to manage your stock and shippings.
2. WE OFFER CATALOGUE IN DROP SHIPPING MODE
We give you the freedom you need to develop your own beauty website or help you widen the one you already have with our products.
In order to receive further information, please feel free to contact us on +34 971 75 67 27 (ext. 163) or by submitting the form below.
Interested in working with us? Contact us now.
Contact us freely and without obligation for more information.
Contact
© Nova Engel S.L. - Since 1945 - CIF: B57103731 - Aviso legal